Warwickshire turns libraries into 'council's front door'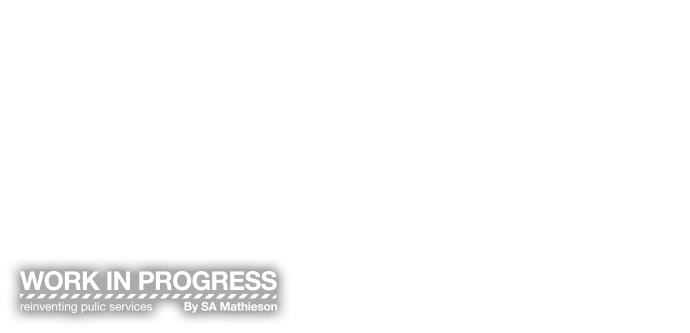 This summer, Stratford-upon-Avon's public library will re-open with a new service: it will be the new home of the town's registration office. The historic building, next to Shakespeare's birthplace, will host weddings in a room that will also be used for meet the author events.
Warwickshire County Council has already moved several other services into its libraries. Its Bedworth branch already registers births and deaths, while others deal with queries on blue badges, concessionary travel and council tax. Since October last year, 12 branches provide 'front counter' enquiry services for Warwickshire Police.
Ayub Khan, Warwickshire's face to face services manager, says that providing extra services in libraries helps to keep them open. "What we've been doing is trying to reconceptualise our libraries as the council's front door, delivering a whole range of council services," he says, including integrating branches with council one-stop shops.
Warwickshire has transferred some smaller branches to social enterprises run by volunteers, with the county providing support services. Other councils including Edinburgh, Plymouth and Swindon are closing or planning to close many of their libraries. Last year, the Chartered Institute of Librarians and Information Professionals said that a further 340 branches could close over the next five years due to funding cuts.
To further extend the reach of its libraries, Warwickshire is also focusing on those who never visit a branch. Khan says around 10% of library customers only use online services, which include access to magazines, newspapers, e-books and information. "The library service is delivered increasingly online, it's not just in buildings," says Khan. "We don't see customers, as some just use it digitally." While visitor numbers and book issue number are declining online usage is going up, he adds.
Warwickshire is one of just 45% of English library services that do a good or very good job in helping users access digital material, according to a recently-published report within Socitm's Better Connected research. Researchers found that many councils do not provide clear explanations of how to join the library or access online resources
Khan says that a lot of its online services are provided by third parties: "What it's really important for us to do is make it really clear on our web-pages about how to access those seamlessly," he says, such as whether a separate log-on is needed. "Each e-book provider has a different navigation and way to download those e-books. It can be a little bit confusing for the customer."
So Warwickshire has put detailed information online in accessible language covering how to use each service, Khan adds: "It's about following it through from a customer's perspective, rather than from a provider's perspective."
Some of the online services including reference works including the Oxford English Dictionary and newspaper archives are bought through a deal established by the Society of Chief Librarians and Jisc, a not-for-profit organisation that runs digital services for UK higher and further education. "We have a framework agreement that every local authority can use," says Khan, who leads for the society on what it calls the Universal Digital Offer. "You know that standards have been met and prices have been negotiated effectively." The society estimates the deal saves councils £1.5m. Warwickshire adds to the nationally-available services by purchasing family research services Ancestry.com and Find My Past.
Khan says that some library services link the digital with physical branches. The Society of Chief Librarians has trained more than 14,000 library staff in digital skills, helping people with basic computer skills, going online and applying for universal credit benefit payments, which the Department of Work and Pensions has designed as an online process. It also takes advantage of a national programme through which volunteers from the bank Halifax run IT training sessions.
Libraries can also offer access to some academic research journals but only within branches due to copyright restrictions. And four of Warwickshire's libraries host Code Clubs, where children learn programming using Raspberry Pi computer kits. "Again, it's about trying to get people involved in digital skills and digital making," says Khan.
Stratford-upon-Avon's weddings in the library: https://news.warwickshire.gov.uk/blog/2016/04/27/new-chapter-as-stratford-library-to-host-wedding-ceremonies/
Warwickshire Police use libraries as front counters: http://www.warwickshire-pcc.gov.uk/warwickshire-police-expands-warwickshire-direct-service/
Better Connected library e-resources research: https://betterconnected.socitm.net/services/libraries/sign-up-for-e-resources/2016-2017
Society of Chief Librarians' Universal Digital Offer: http://goscl.com/universal-offers/digital-offer/